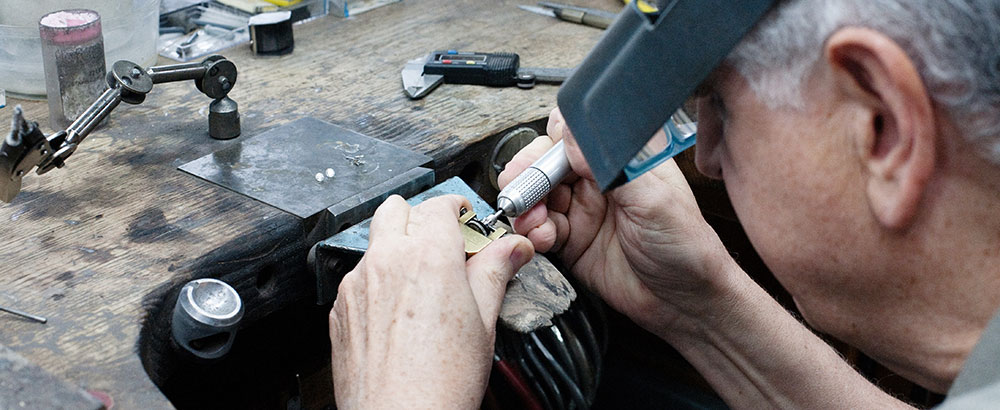 Jeffrey Bagley, Platinum & Goldsmith
The Gold Torch was founded in 1981 by Jeffrey Bagley with the simple mission of creating custom fine jewelry for his clients. Over the years he has created everything from spectacular one-of-a-kind pieces worth over $1.5 million dollars to mass production pieces.
Jeff's attention to detail and ability to build complicated pieces of gold and platinum jewelry has made him an in-demand jewelry benchman for over 50 years. He has a passion for fine jewelry and creating it for his clients…something that shows through in every piece he makes.
For more details about Jeff's process, setting up a wholesale account or having a piece of jewelry custom made for you, please feel free to contact us here.
To learn from Jeff's free jewelry tutorials, please click here.